Grace's Story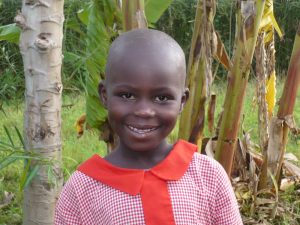 Grace has really shone during her time at Open Hearts and Minds School, and we're so glad that she has had this opportunity.
Grace came to Open Hearts and Minds in sad circumstances.  In late 2011, the Chief of the village visited Edward with a request to help a young family in hardship – Grace's father had tragically died in a motorcycle accident.  Her mother was young and was left to look after Grace, her three sisters and brother on her own.  Open Hearts and Minds was happy to welcome Grace to the school so she would get her education and a hot meal every day. 
Grace joined us in 2012 at the age of 6 in our youngest class and has been making the long walk from her home to school ever since. She has studied very hard for all of her subjects; her recent Grade 7 exam results have placed her in the top 3 girls for our district out of 600 students! Not only is Grace very studious, but she is also a great singer and dancer at our annual Celebration day for the whole school and the parents! 
Be a part of making a child's dream of an education come true today and sponsor a child.
Read more of our children's stories.